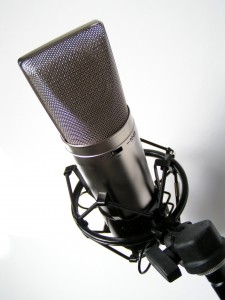 If you didn't catch part one, check out 10 Ways to produce better vocal recordings, this is part two. Utilize these 10 tips to easily record better vocals in your home or project recording studio. Let's make some music!
6) Don't Process During Recording
There are certainly different schools of thought, but it's a great idea to get used to doing little or no processing while recording.
Recording "dry" forces you to get it right at the source by implementing the basics better. Mic selection, mic placement, and technique.
You can use a low cut filter to roll off the muddiness below 90-100hz if you find it helpful/necessary.
You can also utilize the software monitoring in your DAW software if that's offered by your platform.
This is a great way to record a "dry" signal while monitoring virtual effects on the track.